Kottaiyur, Sriram Nagar, R1 Block : Home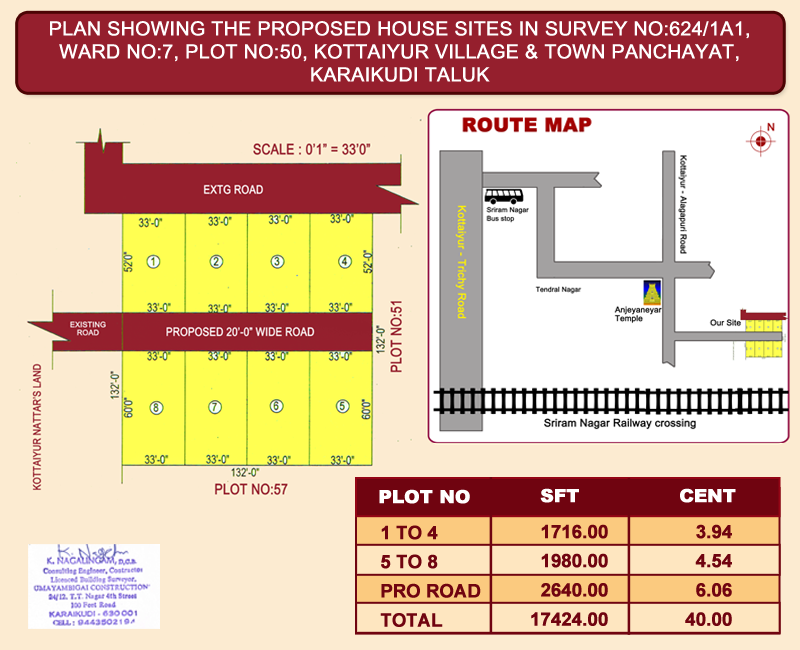 Property Highlights
Very fast residential developments are happening around, and Cost effective & Value for Money, GOOD ROI
This is 71 Thalaikattu Nattar Property in Kottaiyur village R1 Block, Bearing Plot No.50, divided into 8 Plots which has Roads in North side and West side,
The registration records possess clear documents, Patta in the name of Receiver Govind Iyer. Getting Building Approval and Loans from HDFC, Sundaram Finance and other third party financial institutions.
Good Water Source
Very Close to Thendral Nagar & Lord Anjeneyar Temple
1.6 Kms to Sriram Nagar Bus Stand,
All Popular School buses are reaching this place,
2 Kms. to Muthiah Alagappa Matriculation Higher secondary school
2.2 Kms to Chidambaram chettiar Girls Higher secondary school
Alagappa university, Railway station and New busstand within 5 km radius
Contact immediately for booking, Any queries Call / Email us . Can check the Original documents of the property in our office.